CURBSIDE RECYCLING

Materials Collected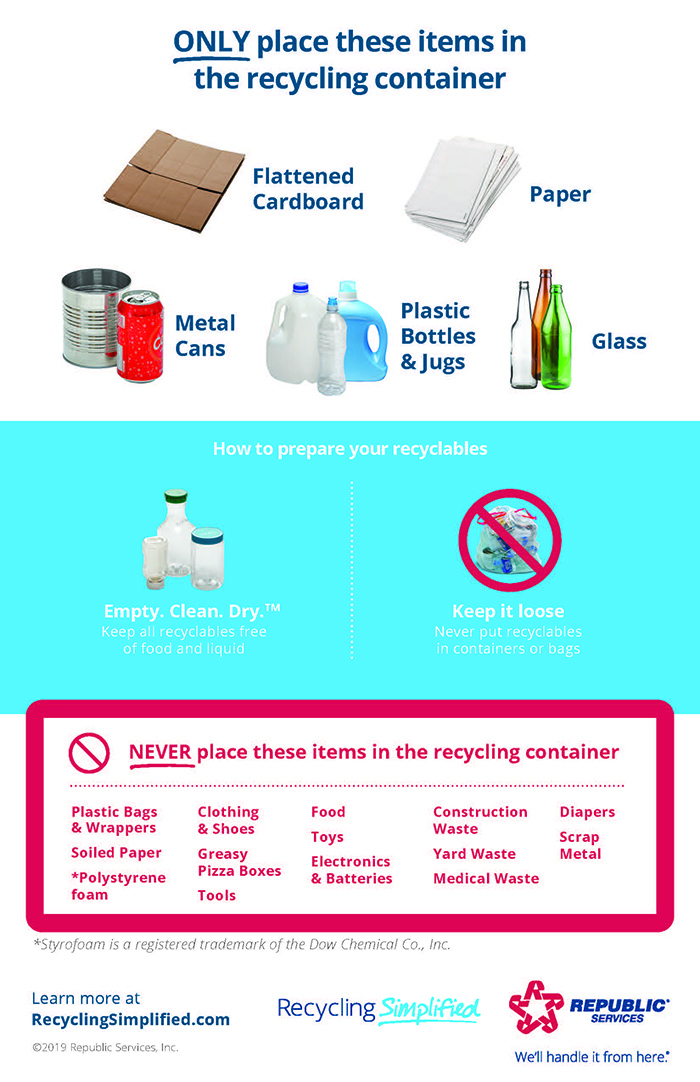 Curbside recyclable pickup is provided on a bi-weekly basis to all township residents* by Republic Services. The recyclables are picked up on the same day as the trash, but with a separate truck. For this reason please do not place the recyclable materials next to the trash, this will ensure that the appropriate truck will collect the recyclables and trash. Place recycling out the night before your scheduled pick-up day. Collections begin at 5:00 am. If your recycling is not out when the service personnel arrive, the pick-up will be missed and will not be made up until the next collection cycle (two weeks later).
*Note: Hunters Crossing development is not part of the Township contract; continue to follow whatever schedule your management association has set up.
Bulky Household Waste Collection
Republic Services does pickup Bulky Household items along with the weekly trash. Call Republic Services at 908-730-5777 and tell them the item you want to dispose of, and they will tell you the appropriate number of stickers to put on the item to have it removed from the curb. At this time stickers cost $1.05 each and represent 25 lbs. of trash.
Should you have any questions regarding the trash or recycling collections, please call Republic Services customer service department at 908-730-7800 during office hours Monday through Friday, 8:00 am to 4:30 pm.